Contributing to and through an empowered Indigenous Canada
Ben Carr and Rebecca Chartrand understand how we must walk together on the road to truth and reconciliation as Indigenous people and allies alike. I've worked with them both on improving the educational outcomes for Indigenous students in Manitoba and across Canada. They have always demonstrated a deep understanding of the issues along with the humility, intellect, and collaborative approach required to effect change.
Paul Martin, Former Prime Minister of Canada
Rebecca Chartrand had our BMO executive team from across Canada thoroughly engaged in a custom built Truth and Reconciliation workshop. We learned a great deal that has since moved our team forward towards reconciliation. Look no further! Rebecca Chartrand is the real deal. We were thoroughly appreciative of her services.
Dan Adams, Vice President, Indigenous Banking Canada, Bank of Montreal (BMO)
Rebecca Chartrand has been a champion of equity, diversity and inclusion work throughout her career. This is evident in the work she has done to build both antiracism and Indigenous education policy and has been central in launching a number of initiatives that serve to benefit marginalized groups. A champion of equity issues that looks to empower those she works with.
Bernadette Smith, MLA, Winnipeg Point Douglas
The Childrens Hospital Foundation of Manitoba has worked with Rebecca for several years, and we were very pleased with her thorough, thoughtful and impactful presentations to our Board Members and Staff. The blanket simulation Rebecca took us through heightened our understanding of local and national history and played an important role in providing certain staff a safe space to share their personal stories being part of the Indigenous community. I would absolutely recommend anyone considering TRC training or looking to engage with the Indigenous community call on Rebecca and her team – you will not be disappointed. Her work has helped us to effectively engage with Indigenous leadership and respond to the Truth and Reconciliation Calls to Action and in a meaningful and impactful way.
Stefano Grande, CEO/President, Children's Hospital Foundation of Manitoba
I've had the opportunity to work with Ben, Rebecca, and Michelle in various capacities over the years and can speak confidently to their intelligence, vision, and commitment to bettering our communities. They are of the utmost integrity and have the skills needed to help you realize your objectives.
Damon Johnston, President, Aboriginal Council of Winnipeg
Ben Carr and Rebecca Chartrand have made important contributions to our school division over the years. As community-oriented leaders, they leverage their experience, networks and understanding of complex and pressing issues in education and beyond to inspire real, effective change.
Brian O'Leary, Superintendent Seven Oaks School Division
Over the years, I've had the opportunity to work with Ben Carr and Rebecca Chartrand in meaningful ways across varying issues related to education and governance. I've known Rebecca to be someone capable of cultivating a vision and executing it with high level skill. Ben is a bridge builder who understands public policy and looks to build collaboration and consensus. Together, they are a powerful team that I am confident will be able to help guide and support organizations through complex and diverse challenges.
Paul Vogt, President, College of the Rockies and former President of Red River College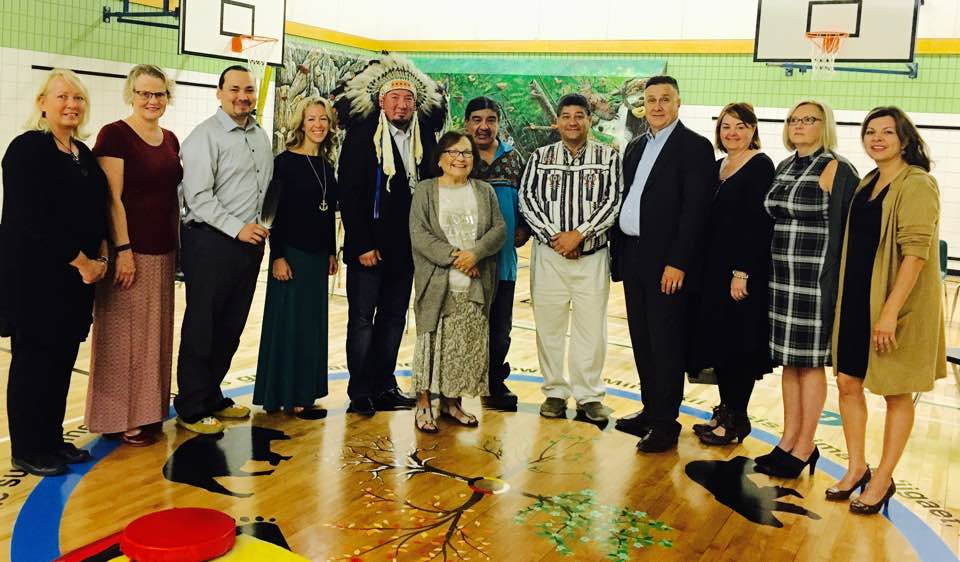 About Us
Manifesting Reconciliation & Equity One Project at a Time
Our mission is to manifest measurable change as part of reconciliation and equity aspirations through our efforts as bridge-builders, leaders, problem-solvers, and innovators.